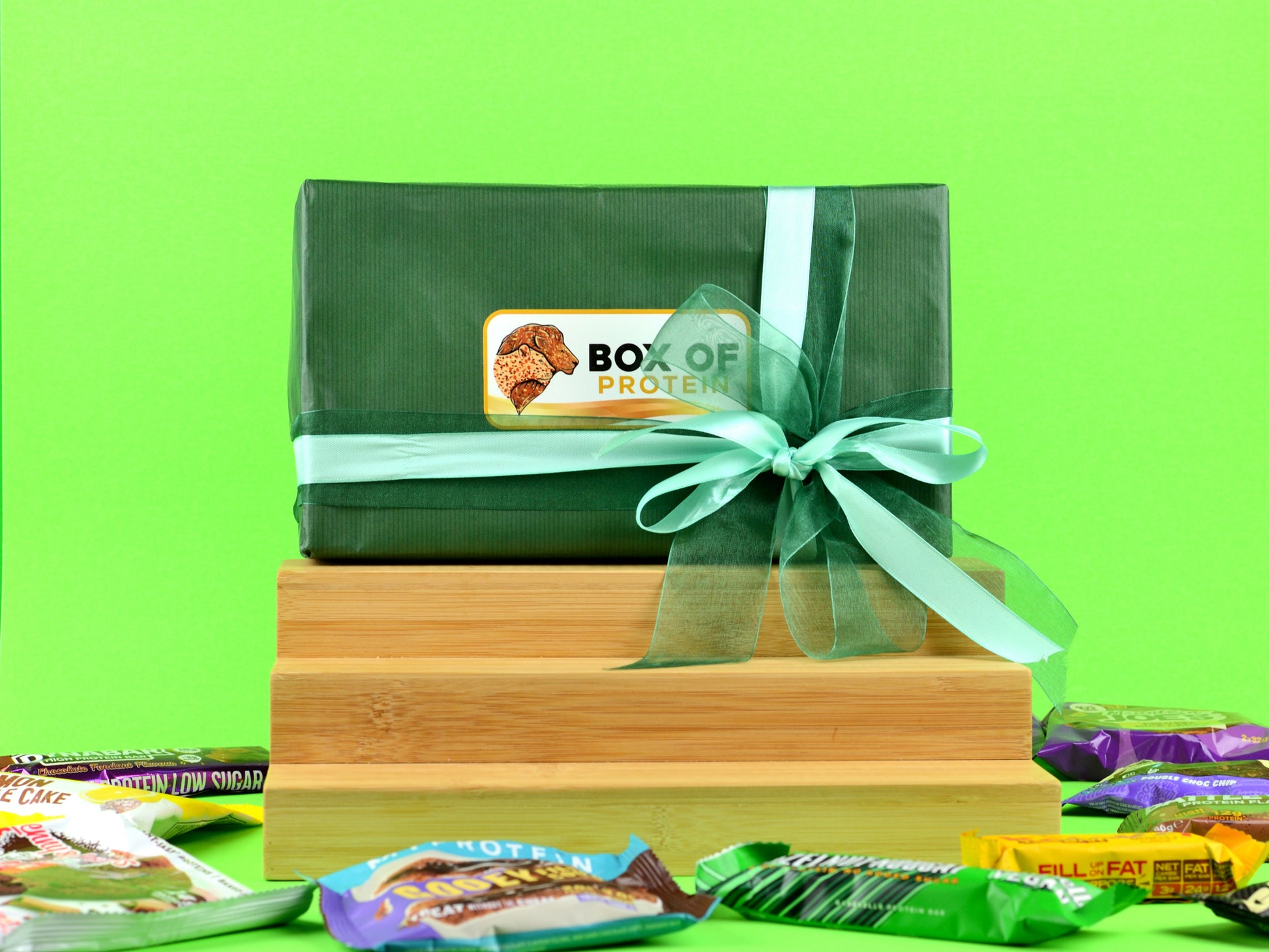 Box of Protein Vegetarian Diet Gift Box
Part of our Diets Edition Box, this specialist selection is carefully chosen to be suitable for Vegetarians. We selected the premium protein snack brands that cater specifically for Vegetarian Diets with a mix of plant base all-natural protein snacks as well the nuts and fruit flavours that complement the dietary food cuisine...while still able to be indulge.
Sale price
$33.00
Regular price
Tax included.
28 people are viewing this right now
Estimated Delivery:Dec 04 - Dec 08
Vegetarians can also get their protein needs with enjoyable snacking!  
Vegetarian Friendly: 

We check both the food brands manufacturer official website for the specific flavour's snack description and nutritional information for "Suitable for Vegetarian", "Vegetarian Friendly", and "Vegetarian Certified" text.
Snack Categories:

 Our box includes selected proven protein snack brands, picking the most popular flavours

, designed with a variety of snack types from

 

Chunky Bars, Cookies, Brownies, Crisps, Balls and Bites. 

Elegant Ribbons: Enjoy our exquisite Doubled 🎀

 

Hand Tied Ribbon combining organza/chiffon & satin materials. Choose from a delightful array of colours to match any mood. Our personal favourite is the stunning Tiffany Blue.
Summer Wrapping: Each gift box comes beautifully wrapped in eco-friendly ♻️

SUM

MER

 

COLOUR

 

kraft paper, ensuring it's ready to be presented with care.
Images for illustration purposes only, accessories excluded.

Snacks Highlight
The Box Includes
Allergies Warning
Mountain Joe Rice Cake: Milk Chocolate 
MyProtein Filled Cookie: Double Chocolate & Caramel
Battle Oats Flapjack: Rich Chocolate Pudding
Optimum Nutrition: Rocky Road
Boostball: Lemon Drizzle Cake

Subject to change: Based on stock availability and selection to keep the flavours interesting.
Mini [5], 7 [Std] or 10 [Lrg] selected premium high protein Vegetarian snacks
Vegetarian Protein Bars, Vegetarian Protein Flapjack, Vegetarian Protein Cookies & Brownies   
No invoice or purchase details included in the box
A custom handwritten message inside an envelope (Only if message is supplied with order)
Letterbox friendly (For

Mini Size

only) - Fits through U.K. Letterbox standard size 254mm(W) x 38mm(H)
💋Allergies Warning: Some products may contain traces of nuts and other allergens. Apart from our Diet-Friendly Box, catered for Vegan, Keto-Friendly and Low Sugar, the selected products may not be suitable for nut, peanut, milk, sesame, wheat, and egg allergy sufferers. Allergens given are indicative only.💋