Protein Subscription Box & Fitness Subscription Box
Weekly/Monthly Protein Bar Subscriptions
With Box Of Protein flexible bi-weekly or monthly protein subscription box options, you can enjoy a regular supply of top-brands of protein treats. We provide a variety of high protein snacks including protein bars, cookies, brownies, and crisps, ensuring a diverse snacking experience. It's a hassle-free way to maintain your protein intake and support your active lifestyle.
Whether its a protein subscription for you or you're searching for the perfect gift for a runner or a practical gift for someone who exercises, our protein bar subscription service has you covered. With consistent high protein snack deliveries, enjoy a hassle-free stream of protein-packed goodness.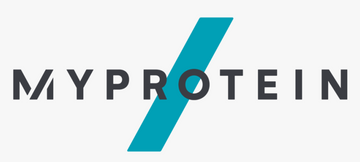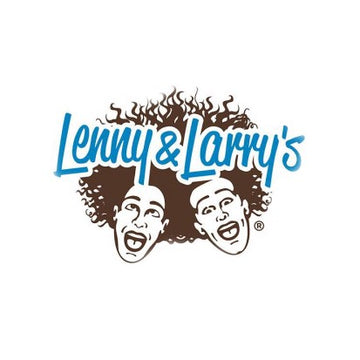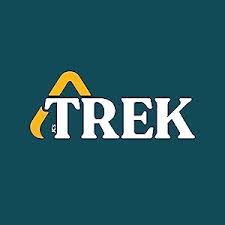 Box Of Protein Subscription Box - Guilt free high protein snacks
Our Box Of Protein Subscription Box – the perfect choice for those craving high-protein snacks! Whether you're seeking a protein bar subscription box or a protein mystery box, our service is tailored to fuel your high-protein diet effortlessly.
Here's how our Protein Subscription Box service works:
Subscribe to our service designed for your protein needs.
Conveniently pay as you go.
Sit back while we handle the rest and ship you your high protein snacks!
For Monthly Subscribers:
Your subscription renews every 28 days, ensuring a steady supply of protein snacks aligned with your lifestyle.
For Bi-Weekly Subscribers:
Experience the convenience of a 14-day cycle, delivering the very best brands of high protein snacks to your doorstep like clockwork.
Get ready to indulge in a variety of protein-packed treats with our hassle-free subscription service designed to support your fitness journey!
Joining our protein subscription box is the ultimate choice for gym lovers and those seeking snacks for a high-protein diet. Our service offers a diverse range of high protein snacks, including protein bars, protein balls, and more, all curated into a convenient protein care package or gym hamper.
This protein bar subscription box ensures regular deliveries of protein snacks directly to your doorstep. It's the perfect way to indulge in guilt-free, protein-packed goodies tailored for fitness enthusiasts and those dedicated to a high-protein diet.
Your delivery time depends on your fitness subscription plan. For monthly subscribers to the protein subscription box, your package is automatically dispatched every 28 days from the date you subscribed. If you've opted for bi-weekly deliveries, expect your box every 14 days from your subscription date.
This regularity ensures a steady supply of your favourite high-protein snacks, like protein bars, protein balls, and other nutritious protein treats, tailored to your fitness needs.
You have the flexibility to manage your Box of Protein Subscription. It's easy to modify or cancel your Protein subscription plan anytime. Monthly subscribers can adjust or halt deliveries 48 hours before the next 28-day cycle, while bi-weekly subscribers can make changes prior 14-day cycle, as long as it's within the 48-hour window. This control ensures that your protein care package or gym hamper aligns perfectly with your preferences, providing you with the best selection of snacks for your high-protein diet.
There's no fixed commitment with the Lifestyle Box, offering you absolute flexibility. Manage your subscription effortlessly through your MEMBER'S ACCOUNT, where you can skip, pause, or cancel anytime. To avoid the next charge for your bi-weekly/monthly box, remember to cancel at least 48 hours before the automated charge date in your member's account. This adaptable approach ensures you're in control of your protein-packed lifestyle box, perfect for your high-protein diet and fitness routine.
Absolutely, you have the flexibility to skip your bi-weekly or monthly deliveries through your MEMBER'S ACCOUNT at any time. Just a friendly reminder, ensure to make this change at least 48 hours before the automated charge date to avoid being charged for the upcoming schedule. This feature gives you the freedom to manage your deliveries according to your schedule and preferences, ensuring a seamless experience with your Protein subscription.
When it comes to our Protein Subscription Boxes, we prioritise variety, quality, and value. Our range caters to diverse preferences and appetites, offering various sizes of Fitness Subscription Boxes:

Mini Protein Subscription Box (5 Items)
Standard Protein Subscription Box (7 Items)
Large Protein Subscription Box (10 Items)
Mega Protein Subscription Box (14 Items)

Expect a superior selection of High Protein snacks including Protein Bars, Crisps, Protein Cookies, Bites, and Brownies from leading brands like Adonis, Applied Nutrition, Battlebites, Bulk, Boundless, Barbell, Boostball, Grenade Carb Killa, EVA Bold, Keto Burners, Fulfil Nutrition, Go Fitness, Kayow, Keto Keto, Locako Collagen, Misfits, MyProtein, Trek Flapjacks, Mountain Joe, Optimum Nutrition, Oatein, Lenny & Larry, Warrior Crunch, USN, Yummo's Vegan, and more.
Our focus remains on providing the very best protein subscription box, bolstering your health and fitness journey. Our boxes are packed full of high protein snacks, tailored for gym enthusiasts, runners, fitness aficionados, and those embracing a wholesome lifestyle. Crafted for the health-conscious individual seeking sustained fitness support, our protein subscription boxes cater to diverse nutritional preferences. Perfect for dedicated gym enthusiasts and those valuing healthy eating options, these protein bar subscription boxes ensure a consistent supply of protein essentials, supporting your fitness journey.