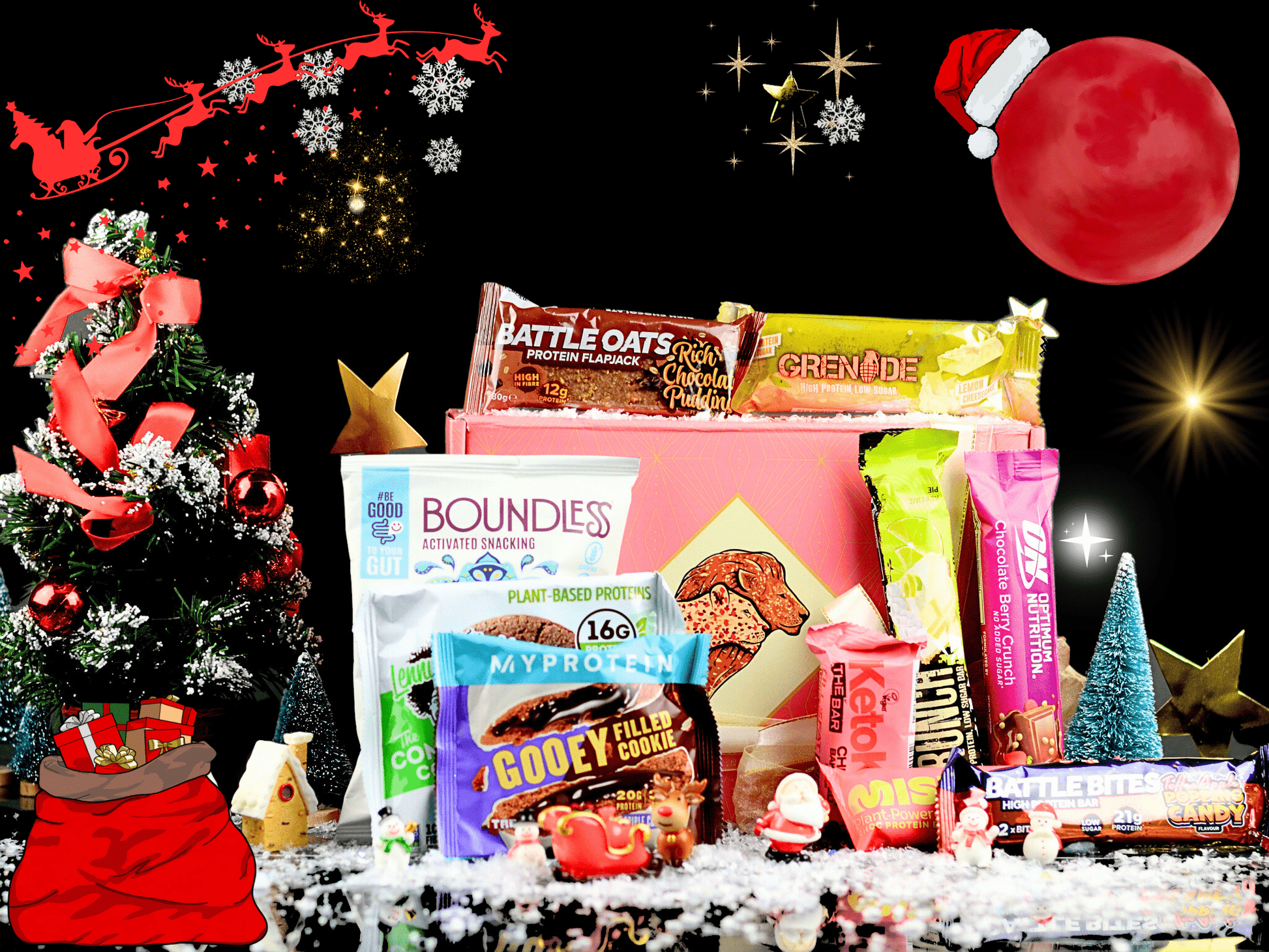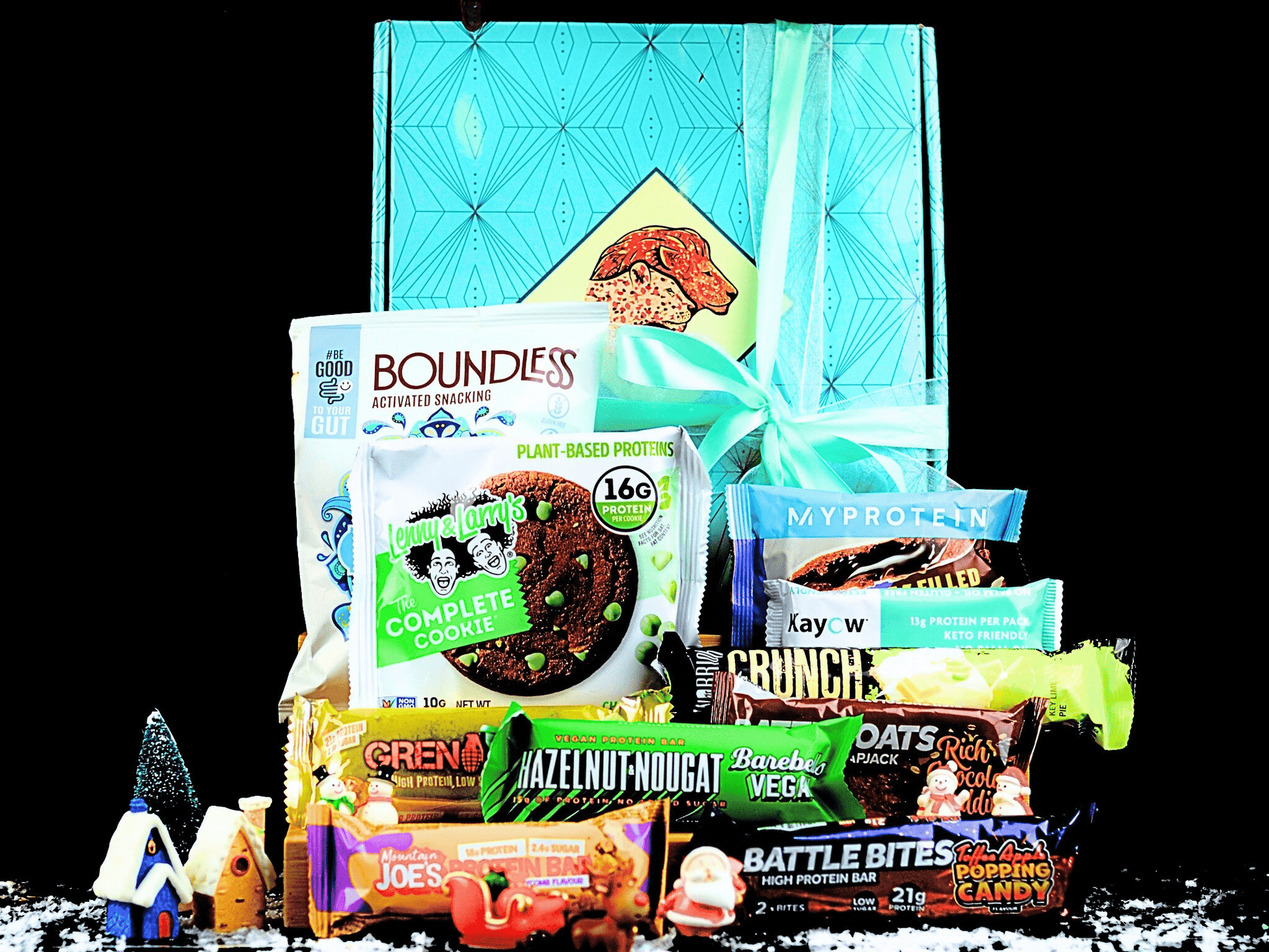 Box of Protein Christmas Gift Box
Searching for the ideal Christmas gift for a health-conscious friend, family member, or partner? Whether it's a Secret Santa surprise or a delightful addition to stockings, If you're seeking amazing protein Christmas gifts box packed with guilt-free treats, our boxes are the perfect choice.
Sale price
$33.00
Regular price
Tax included.
29 people are viewing this right now
'Tis the Season for Festivities, Merriment, and Gratitude
Christmas Protein Snacks Galore: Our festive box brims with handpicked protein snacks from top-notch brands, featuring the season's most adored flavours. Indulge in an assortment of yuletide protein treats, including Jolly Chunky Protein Bars, Merry Cookies, Santa's Brownies, Frosty Crisps, Mistletoe Protein Balls, and Snowflake Bites. The perfect p

rotein bar selection box Christmas gift.

Enchanting Ribbon Collection: Behold our doubled-up 🎀 hand-tied ribbons, a delightful fusion of organza, chiffon, and satin. With an array of captivating colours, they perfectly match the holiday spirit. Our personal favourite? The charming

Tiffany Blue

, is reminiscent of Christmas dreams.
Present Perfection: Every gift box is equipped with everything you need to make hearts glow. Experience the magic of custom handwritten messages nestled inside a festive envelope alongside your C

hristmas protein bar gift box

. Plus, our eco-conscious touch includes a gift ♻️kraft paper-wrapped box, ready to bring joy this Christmas.

We Recommend: Our Christmas protein box is the best workout gifts for her and great as a presents for gym lovers or as a gift for runners, athletes, endurance sports and fitness enthusiasts. Perfect for bodybuilders, health-conscious individuals, as well as outdoor enthusiasts such as campers and hikers. Makes a delightful Secret Santa for runners.
Images are for illustration purposes only, some images are fun graphical illustration that may not represent actual box and ribbons, accessories and photoshoot props are excluded. 
Snacks Highlight
The Box Includes
Allergies Warning
BattleBites: Toffee Apple Popping Candy
Grenade: Cookie Dough
Mountain Joe: Chocolate Honey Comb
Warrior Bar: Raspberry Cheese Cake
Boundless Protein Activated Chips: Chipotle & Lime 

Subject to change: Based on stock availability and selection to keep the flavours interesting.
7 [Std], 10 [Lrg] or 14 [Mega] selected premium high protein snacks
Protein Bars, Protein Balls, Protein Crisps, Protein Cookies & Brownies
A custom handwritten message inside an envelope (Only if message is supplied with order)
No invoice or purchase details included in the box
💋Allergies Warning: Some products may contain traces of nuts and other allergens. Apart from our Diet-Friendly Box, catered for Vegan, Keto-Friendly and Low Sugar, the selected products may not be suitable for nut, peanut, milk, sesame, wheat, and egg allergy sufferers. Allergens given are indicative only.💋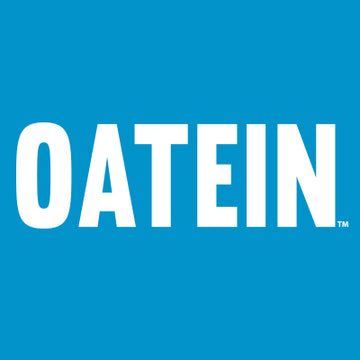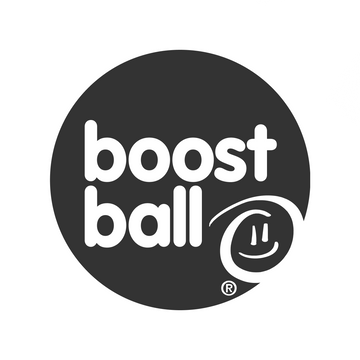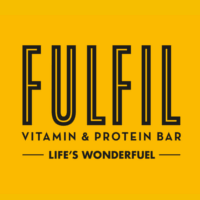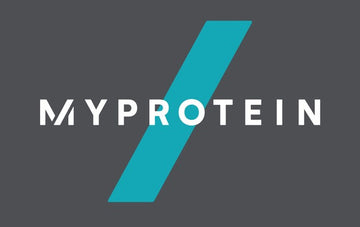 Regular price
From $24.00
Sale price
From $24.00
Regular price
Regular price
From $24.00
Sale price
From $24.00
Regular price
Regular price
From $24.00
Sale price
From $24.00
Regular price