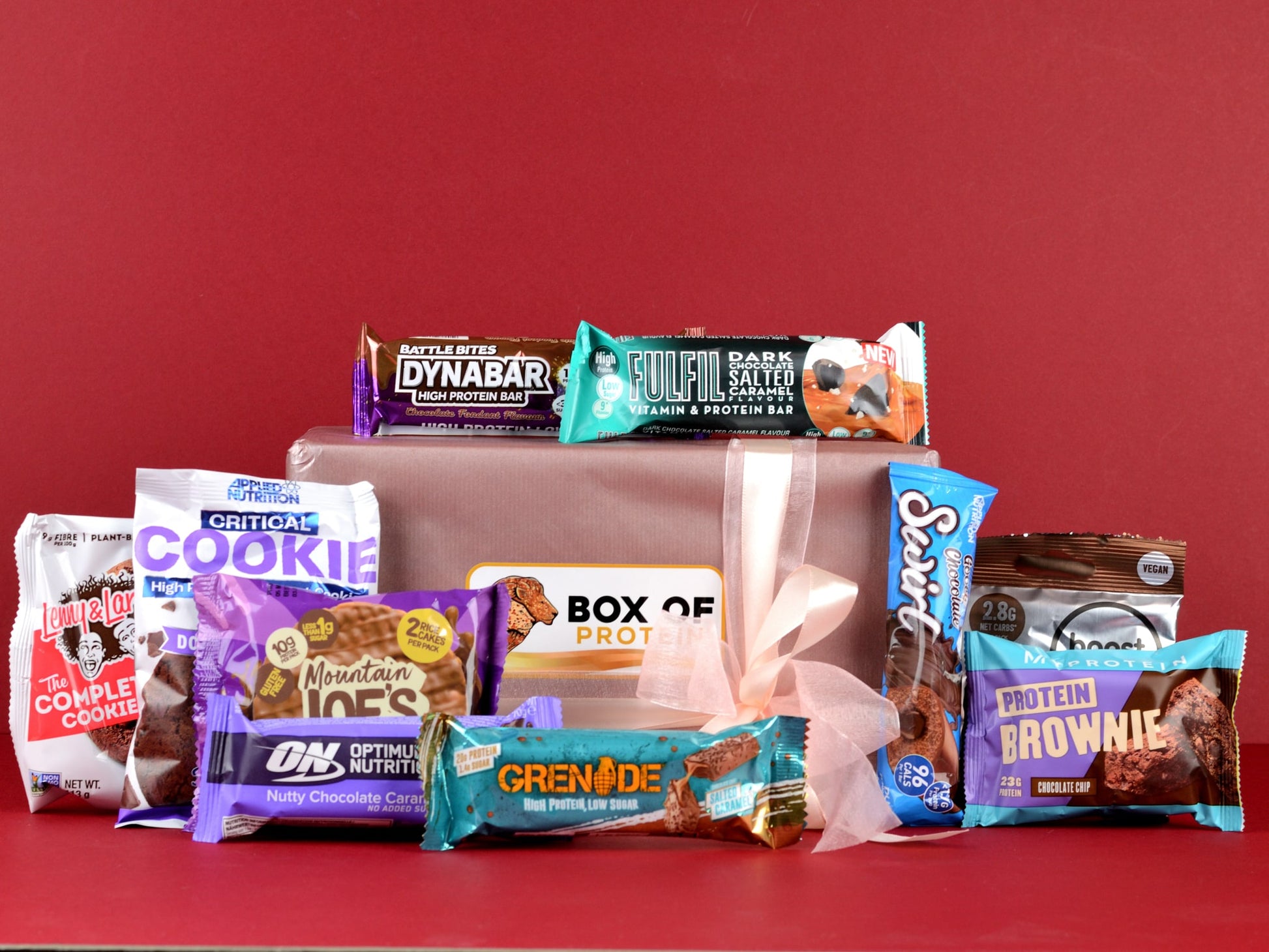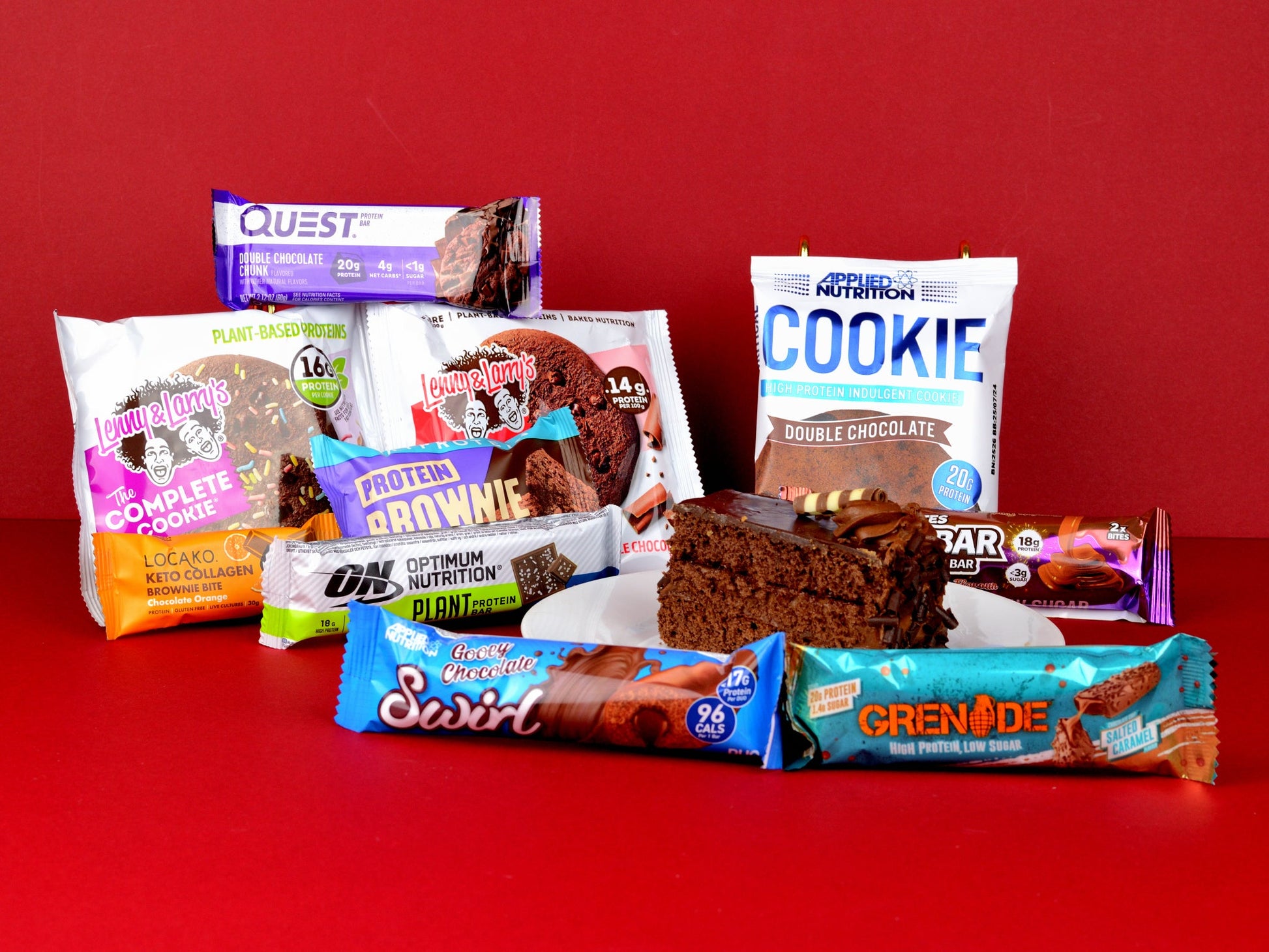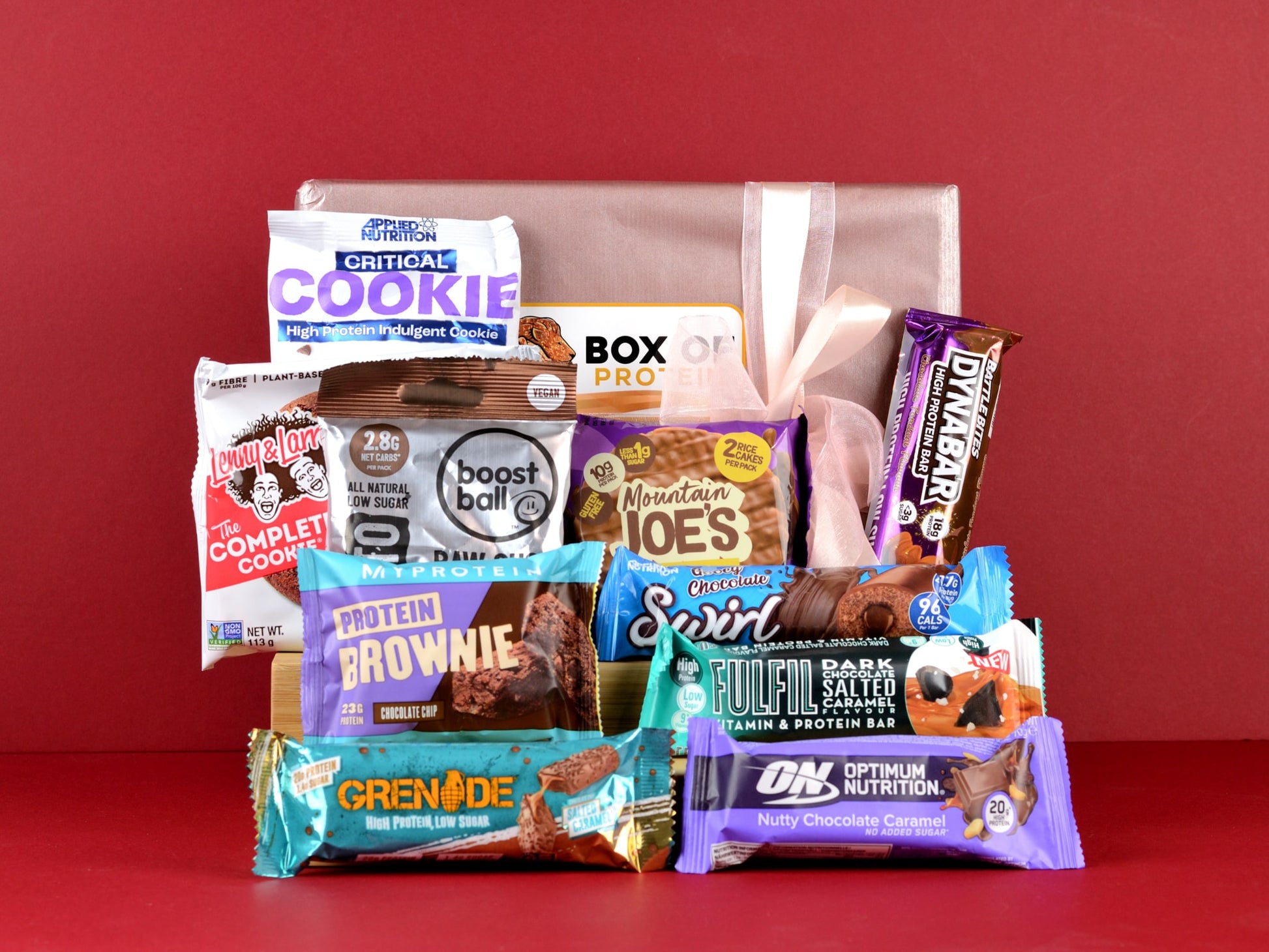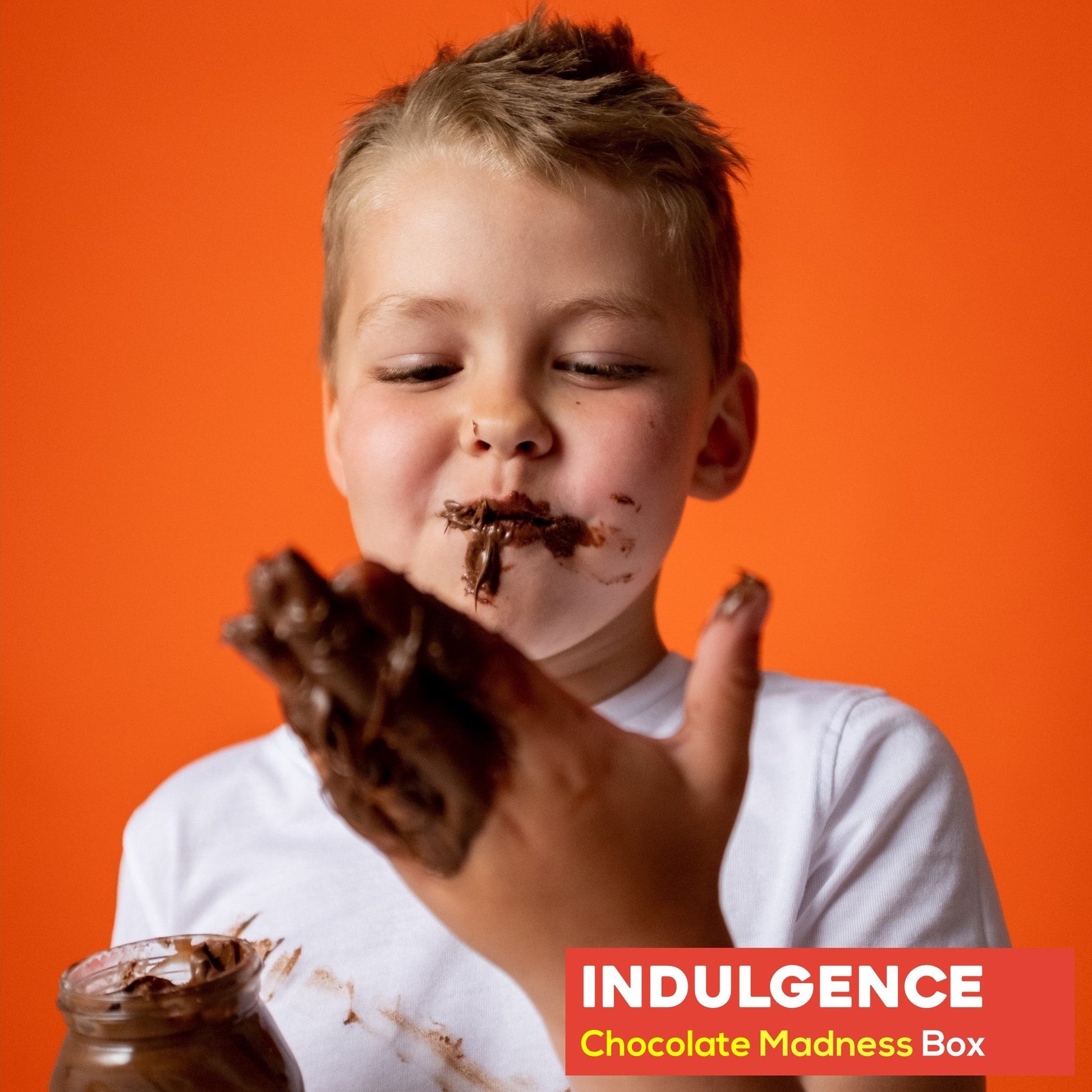 Box of Protein Chocolate Madness Gift Box
Introducing the guilt-free Chocolate Madness Box, a delightful part of our Box of Protein Indulgence Range. Indulge your love for chocolate with our specially selected protein snacks. From doughnuts, fondant, chunks, cake, and chips to double chocolate cookies, brownies, and two cookies. A perfect protein gift box for all chocolate enthusiasts.
Sale price
$37.00
Regular price
Tax included.
20 people are viewing this right now
Mad about Chocolate? Be Selfish & Indulge In Your Love for Chocolate!
Indulgence Range: Part of the

Box of Protein Indulgence Range

,

specifically selected protein snacks for those that are "Mad About Chocolate".
Flavour Profile: Vaiarnts of Chocolate include Chocolate D

oughnuts

, Chocolate Fondant, Chocolate Chips, Gooey Chocolate Swirl, Dark Chocolate, Double Chocolate, Chocolate Orange, Raw Chocolate and more!  
Snack Categories:

Our box includes selected proven

 protein snack brands

, picking the most popular flavours

, designed with a variety of snack types from

 

Chunky Bars, Cookies, Brownies, Balls and Bites. 
Elegant Ribbons: Enjoy our exquisite Doubled 🎀

 

Hand Tied Ribbon combining organza/chiffon & satin materials. Choose from a delightful array of colours to match any mood. Our personal favourite is the stunning Tiffany Blue.
Summer Wrapping: Each gift box comes beautifully wrapped in eco-friendly ♻️

SUM

MER

 

COLOUR

 

kraft paper, ensuring it's ready to be presented with care.
Images for illustration purposes only, accessories excluded.

Snacks Sneak Peek
The Box Includes
Allergies Warning
Grenade: Chocolate Salted Caramel
Battlebties: Chocolate Fondant
MyProtein Brownie: Chocolate Chip
Applied Nutrition: Critical Cookie Double Chocolate | Swirl Protein Bar Gooey Chocolate
BoostBall: Raw Chocolate

Subject to change: Based on stock availability and selection to keep the flavours interesting.
7 (Std], 10 [Lrg] or 14 [Mega] selected premium high protein snacks all chocolate flavours
Protein Bars, Protein Balls, Protein Crisps, Protein Cookies & Brownies   
A custom handwritten message inside an envelope (Only if message is supplied with order)
No invoice or purchase details included in the box
💋Allergies Warning: Some products may contain traces of nuts and other allergens. Apart from our Diet-Friendly Box, catered for Vegan, Keto-Friendly and Low Sugar, the selected products may not be suitable for nut, peanut, milk, sesame, wheat, and egg allergy sufferers. Allergens given are indicative only.💋